Physiotherapy Treatment In Gilbert, AZ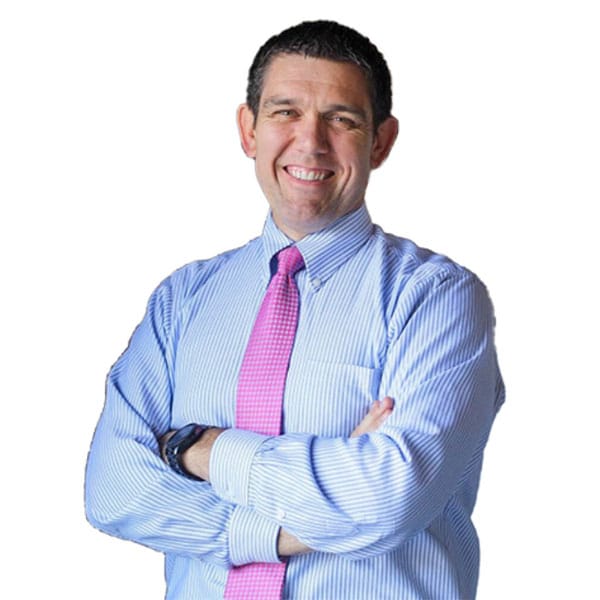 Sometimes you may wake up feeling stiff or achy, or maybe you are an athlete recuperating from an injury. Whatever your issue, chiropractic and physiotherapy may help you get to the bottom of it.
Chiropractic And Physiotherapy Working Together
We're widely recognized at Arizona's Family Chiropractic for delivering outstanding physical therapy treatments to relieve tension and discomfort. We're devoted to putting together a unified healthcare team to serve you better. We have an in-house chiropractor and a physiotherapist in our Arizona's Family Chiropractic team. The goal is to determine the appropriate treatment regimen for your condition.
You may think that physiotherapists and chiropractors compete with one another, but they don't. To better help our patients, our physiotherapists and chiropractors collaborate. Comprehensive treatment cures musculoskeletal disorders more effectively and quickly. Chiropractors can provide recommendations for non-musculoskeletal diseases, and their treatment approaches rely more on physical corrections than physiotherapy. In short, your Gilbert chiropractor restores abnormal alignment and mobility.
Chiropractic is frequently aimed toward a more prevention-based strategy, emphasizing the neck, shoulder, and back. You may seek chiropractic therapy solely if you are injured. Recommendations are made to physiotherapists, who can then evaluate musculoskeletal disorders. Their treatment methods are often less hands-on, relying on equipment to cure and retrain aberrant range of motion.
Differences Between A Physiotherapist And A Chiropractor
There is a massive crossover between these two jobs. Chiropractors and physiotherapists both treat musculoskeletal issues to enhance mobility and strength, reduce discomfort, and assist you in regaining full performance.
The main distinction between the two fields is that chiropractic utilizes manipulation, while a physiotherapist uses mobilization procedures. The two can be contrasted as follows:
Manipulation technique
At Arizona's Family Chiropractic, Dr. Brice Neff DC, your Gilbert chiropractor, uses manual (hands-on) techniques to correct the joints in your spine and limbs that show indications of limited mobility. Mild, targeted manipulation techniques aid in the restoration of natural bodily mobility. The treatment seeks to improve your mobility and freedom of movement.
Mobilization technique
A physiotherapist versus a chiropractor will use various massage methods and electrical treatments to treat patients.
How Physiotherapists And Chiropractors Can Work Together For Better Results
Few individuals realize how the techniques of physiotherapists and chiropractors may be combined to get a positive outcome. Here's how we combine these two techniques at Arizona's Family Chiropractic for the benefit of the patient:
We consistently strive to identify the most acceptable treatment plan to meet the demands of our patients. Furthermore, our professionals are well-known in Gilbert for delivering outstanding massage treatment services. Our physiotherapists and chiropractors work hand-in-hand to serve patients. Furthermore, combined and comprehensive care aids in the resolution of musculoskeletal issues in a timely and effective manner.
Chiropractic Treatment
Chiropractors frequently recommend a diagnosis for non-musculoskeletal illnesses. Furthermore, most chiropractic care approaches rely on manual corrections rather than physiotherapy. Chiropractors, in other words, utilize their hands to adjust the joints of the spine for maximum mobility.
Physiotherapy Treatment
Physiotherapists, on the other hand, mainly diagnose musculoskeletal disorders. They don't utilize hands-on manipulation; instead, they employ equipment to correct aberrant range of motion.
Achieve Better Health Faster With Arizona's Family Chiropractic Care
Your movement patterns and everyday routines might put you at risk of range ailments. Yes, injuries can have a variety of reasons. That is why it is crucial to know how your body functions. This is the initial step toward recovery. Furthermore, if you want to improve your overall health, you can schedule same-day sessions with multiple practitioners. It may be handy and time-saving. If you experience a lot of pain, especially in your back, you may be confident that our physiotherapists and chiropractors at Arizona's Family Chiropractic will be of tremendous assistance. To enhance your health and wellness, we employ complementary techniques, too.
To improve your performance as an athlete or to just enhance your overall well-being, the first thing we recommend is to visit Arizona's Family Chiropractic. Dr. Brice Neff DC, your Gilbert chiropractor, will work with you to develop the appropriate therapy for your situation. Our physiotherapists and chiropractors at Arizona's Family Chiropractic both provide workouts regimen and guidance to aid in managing injuries and health problems.
Request an appointment online by calling us on (480) 988-2974
You can also use the online booking tool below.
Frequently Asked Questions
Your Gilbert chiropractor, Dr. Brice Neff DC, is your go-to consultant if you're searching for a comprehensive approach to assessing, restoring, and maintaining the health of your spine and neurological system. Physiotherapists versus chiropractors specialize in musculoskeletal ailments and can assist with back discomfort. They focus on treating particular wounded tissues instead of the whole body as an integrated system.
A normal physiotherapy session may last around 30 minutes to an hour, based on the intensity of the ailment and the patient's phase of rehabilitation.
The effectiveness of physiotherapy is determined by various criteria, such as the degree of the ailment, the length of therapy, whether or not the patient adapts favorably to therapies, and more.