Back Pain Treatment In Gilbert, AZ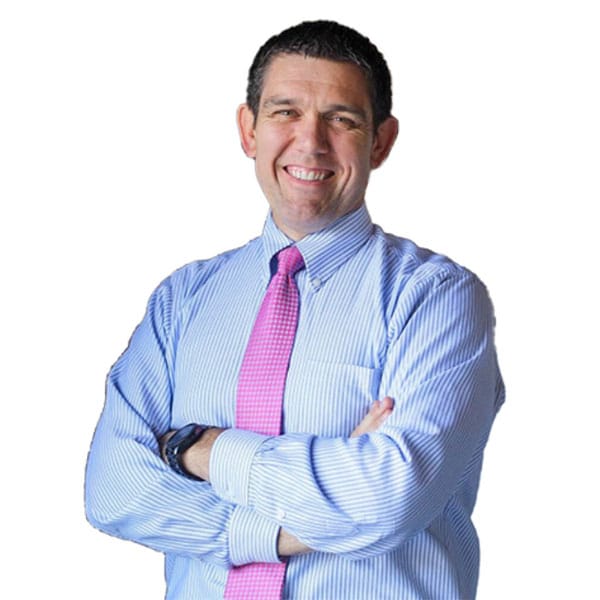 Back Pain Chiropractor in Gilbert
Do you suffer from back pain in Gilbert? Do you want to know how to relieve back pain fast? You are not alone. Back pain has emerged as one of the prominent causes of disability, missing work, and seeking medical treatment in the US.  According to NCBI study, more than 32 million Americans complain of back pain every year, missing more than 149 million working days each year. Estimates say more than 80% of the American population might experience this problem at some point in their lives. If you need back pain relief, one of the best solutions is to see a back pain chiropractor. A licenced chiropractor in gilbert az is a doctor who treats back pain, neck pain, etc., by resolving the underlying problem without using drugs, medicines, or surgery.
Back pain can occur anywhere on the back, from the neck to the tailbone region. Pain in the lumbar (low back) area, or lumbar spine pain or lumbago is most common since the lower portion of the spine supports most of the upper body's weight. Back pain also occurs in the cervical spine, thoracic (upper back) spine, and the middle. It can be acute or short-term (lasting between a few days and a few months). It can be chronic back pain if it continues for more than 12 weeks. Luckily, chiropractic back adjustments will bring long-lasting relief, especially for low back pain in Gilbert.
Signs And Symptoms Of Back Pain
Back pain in Gilbert manifests in various ways. It can be:
A shooting, burning, or stabbing sensation or backache

Complex spine disorders include pain, numbness, or tingling in the lower back

Dull pain

 

Leg pain, the pain may radiate down the leg and be aggravated by walking, standing, lifting, twisting, or bending

Stomach pain

Cramps

Joint pain

Muscle spasms

Pain around ribs and back

Upper back and shoulder pain

Pregnancy back pain 
Back pain in the lower back is particularly disabling because bending and lifting cause much pain. Whether short-term or chronic, seek immediate lower back pain treatment from a back pain chiropractor for the lower back.
What Are The Common Causes Of Back Pain?
You can develop back pain due to:
Muscle spasms or back joint dysfunction

Arthritis

Sprain

Strain

Cramping

Poor posture, inactivity, stress fracture, improper lifting, and ruptured disc

Stiffness

Joint pain

Burning

Sciatica

Herniated disc

Scoliosis
See a chiropractor for diagnosis and immediate relief.
Long Term Problems Due To Ignoring Back Pain
You need the help of a back pain doctor because untreated chronic back pain may lead to the following health problems
Inability to concentrate, work, or perform normal daily activities

Lack of sleep and depression

Disability

Osteoarthritis, a degenerative disc disease

Chronic pain

Severe pain

Increased risk of spine surgery which may lead to disability

Atrophy of core back muscles due to disuse caused by pain
When Do You Need Back Pain Treatment?
To avoid complications of chronic back pain, you need to see a back pain chiropractor, if:
You have persistent pain, or if the pain is getting worse

You have referred pain (pain in another location due to back pain

The referred pain is frequent 

Your pain goes from the lower back to the legs 

Your pain goes from the upper back to the arms 

Topical pain relievers and over-the-counter (OTC) pain relievers don't work
Back Pain Treatment In Gilbert
Your doctor uses diagnostic imaging to determine the root cause of the pain. Then you can consult a chiropractor about treatment options. Available procedures include:
Manual spinal adjustments 

Physical therapy, acupuncture, or massage therapy (recommended by the chiropractor 

Laser therapy 

Core stabilization exercises

Lifestyle changes

Home treatment
The goals of the treatment include:
Pain relief 

Increased range of motion 

Fewer dislocations in the spine 

Reduced inflammation 

Preventing

permanent damage to the spine 

Preventing

the need for surgery 

Avoiding complications of medication
Immediate Pain Relief For Back Pain At Home
Home remedies for back pain relief include:
Applying an ice pack or a hot compress to the painful area 

Take over-the-counter pain relievers such as ibuprofen, acetaminophen

, aspirin, or naproxen 

 

Avoid pain-causing activities such as lifting heavy objects or twisting

  

Stretches

Resting but moving around to reduce pain, ease stiffness, and prevent muscle weakness

Correcting your standing or sitting posture
Medications temporarily relieve your lumbar spine pain or other back pain Gilbert. Therefore, see a back pain chiropractor to prevent complications such as permanent damage to the spine.
How Arizona's Family Chiropractic Can Help In Back Pain Treatment In Gilbert, AZ
Arizona's Family Chiropractic is the top chiropractic clinic in Gilbert for back pain treatments. Dr. Brice Neff DC is a highly rated chiropractor in Gilbert and specializes in treating back pain. He has been practicing for over ten years in Gilbert. 
Call us today if you are experiencing back pain in Gilbert.
Request an appointment online by calling us on (480) 988-2974
You can also use the online booking tool below.
Frequently Asked Questions
Your back pain is severe and needs the attention of a chiropractor for lower back if:
It persists for more than 12 weeks after the primary cause has been treated or after you have rested and avoided strenuous activities

It worsens over time instead of getting better

You experience more frequent or more severe pain episodes

You have sudden unexplained weight loss
You can get back pain relief in the short term by taking over-the-counter pain relievers such as naproxen, ibuprofen, aspirin, and acetaminophen. However, these medications bring temporary relief only. Therefore, see a back pain chiropractor before complications develop. It is essential to determine the root cause of your back pain, such as arthritis, damaged spinal discs (due to an accident or degeneration). Then back pain treatment may follow. Therefore, see a chiropractor in Gilbert for chiropractic treatment.
Your back pain is severe and needs back pain treatment when it affects the quality of your life. E.g., you:
Have problems bending, walking, sitting, lifting, or performing normal daily activities

Experience pain even if you are sitting or if you try to exercise

Notice that the pain worsens over time or radiates to your arms and legs
For small twists, you may take over-the-counter medications and rest for up to two days. See a back pain doctor if there's no improvement after taking medicines for some time. See a chiropractor if you experience pain for no apparent reason when you sit, walk, stand, or lift. If you were hurt in an accident and have chronic back pain after the treatment, see a chiropractor in Gilbert.
Chiropractic treatment is the fastest way to relieve chronic back pain in Gilbert permanently. Chiropractic adjustments by a back pain chiropractor will help your back recover faster and help you return to normal life.
While waiting for your appointment with the back pain chiropractor, here are quick ways to relieve pain fast:
Avoid activities that make the pain worse

Apply hot compresses for spasms

Rest, but get up regularly to avoid stiff and weakening muscles

Apply an ice pack to the painful area
For lumbar (low back) pain, you can stay in bed for a few days, then engage in the limited activity. Research has proven that people recover faster without any bed rest. Staying in bed longer than two days may delay your recovery because it will make your joints stiff, and you will lose 1% of your muscle strength each day. Within two weeks, you will be weaker and stiffer, and your recovery will take longer. See a back pain chiropractor for fast relief for lower back pain treatment.
According to the American Chiropractic Association, back pain is the single leading cause of disability. Back pain prevents people from properly working or engaging in everyday activities. Although back pain is often recognized as an ailment afflicting adults and the elderly, back pain doesn't have an age limit and can affect people of all ages.
Patients at Arizona's Family Chiropractic often wonder why they are experiencing back pain. This is especially true for patients who are generally healthy and uninjured. There isn't a universal cause for back pain. Still, there are many contributing factors, including Age, Injury, Arthritis, Lifting Improperly, Bulging or Ruptured Discs in Spine, Muscle Strain, Disease, Osteoporosis, Excess Weight, Poor Posture (Standing or Sitting), Exercise Habits, and Scoliosis.
Those who have experienced injuries or played high-impact sports may notice back pain immediately after the experience and may experience chronic pain.
Dr. Brice Neff DC offers back pain treatments in Gilbert and can help you get the relief you need. Depending on the underlying cause or causes of your back pain, our chiropractor and team will suggest treatment options specific to your needs that can help you manage your pain and improve the function of your back. Schedule an appointment with our team today. We look forward to giving you the care you deserve.