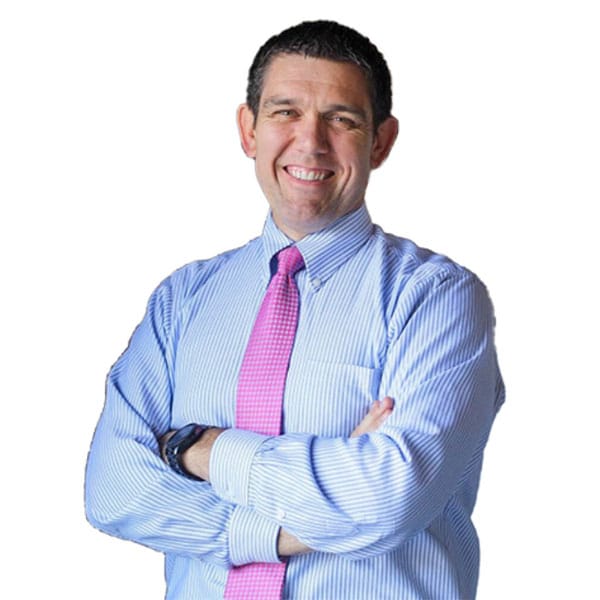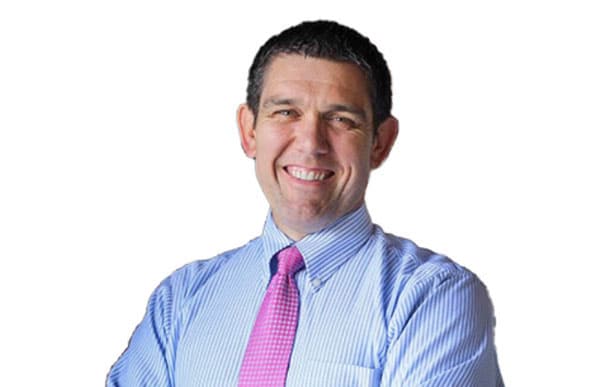 Your Chiropractor in Gilbert AZ
Welcome to Arizona's Family Chiropractic, a highly-rated clinic dedicated to family chiropractic and spine health. Established in 2009 and located at 3126 S Higley Rd Suite 102 Gilbert AZ, Arizona's Family Chiropractic is recognized by RateMDs and WebMD as the leading chiropractic clinic.
Dr. Brice Neff DC, a licensed Gilbert chiropractor & recognized by Arizona's Health Board, has over 16 years of experience. His expertise includes chiropractic care, chiropractic adjustments, rehabilitation, and chronic pain relief. Dr. Neff has treated over 2000 patients suffering from lower back pain, neck pain, sciatica, herniated disc, scoliosis, and whiplash injuries from car accidents.
We are dedicated to helping you achieve your health goals to improve your quality of life. Combining the skills and expertise of chiropractic and wellness care, Dr. Brice Neff and his team are committed to naturally bringing Gilbert, AZ, better health by teaching and practicing the true principles of Chiropractic and wellness lifestyle.
Why Choose Arizona's Family Chiropractic
At Arizona's Family Chiropractic, we pride ourselves on providing our patients with tailored care plans that fit their specific needs. Whether you have seen a chiropractor in the past or are seeking a local chiropractor near you in Gilbert for the first time, you can expect your experience at our clinic to be unique. We take the time to get to know our patients and work with them to develop a treatment plan that will help them reach their health goals.
Here are a few reasons why our chiropractic office in Gilbert is ideal for those seeking pain relief and preventative care:
Located conveniently at South Higley Rd toward E Fairview Ln
No Insurance Hassles, Requirements or Copays
Quality Chiropractic Care by Licensed Professionals
Affordable Personalized Care Plans
When you choose Arizona's Family Chiropractic, you are assured of receiving the finest quality care through modern chiropractic equipment and technology. Dr. Brice Neff and Arizona's Family Chiropractic team have a genuine concern for your well-being.
Verified Google Reviews
Verified Yelp Reviews
Verified Facebook Reviews
Verified Google Reviews
Verified Yelp Reviews
Verified Facebook Reviews
Please use the booking tool below to book an appointment or by calling us on (480) 988-2974
We work with all major insurances such as Blue Cross Blue Shield, Aetna, Cigna, Regence and Providence. We can help you understand your insurance benefits.

Dr. Neff is an Arizona native who's been actively practicing chiropractic care for 16 years. He holds a Bachelor of Science in Human Biology (B.S.) and a Doctorate of Chiropractic (D.C.) from Logan University and is a certified acupuncturist. Dr. Neff has attended many educational training programs to continue enhancing the level of chiropractic and acupuncture care provided for his patients. When asked to talk a little about his passion for helping others, Dr. Neff said, "Some of my most gratifying experiences are seeing patients get back to doing the things they love because they feel so much better and their quality of life has greatly improved."
Giving Back To Gilbert AZ Community
Dr. Brice Neff is passionate about giving back to the Gilbert, AZ, community. He participates in local Gilbert, AZ, community events. Dr. Brice Neff also provides specific appointment slots for non-insurance patients to get chiropractic care on a sliding scale.
Arizona's Family Chiropractic is located at 3126 S Higley Rd #102, Gilbert, AZ 85297, United States. The total distance from the Phoenix Sky Harbor International Airport to our clinic is 27.8 miles. After exiting the airport get on S 41st St to E Sky Harbor Blvd (0.6 miles). Drive from I-10 E and AZ-202/AZ-202Loop E to Gilbert and take exit 40 from AZ-202/AZ-202Loop E (25.2 miles) Follow E Williams Field Rd and take a right turn to S Higley Rd (2.0 miles). You will see our clinic on the left.
For additional questions you can call us at (480) 988-2974
How Can Routine Chiropractic Care Help Improve Your Quality Of Life?
Chiropractic treatment works to restore and maintain proper communication between your brain and your body by relieving what chiropractors refer to as a subluxation, or a spinal misalignment, to relieve symptoms. Restoring proper alignment to the spine can assist with pain relief and prevention of back, and neck pain, migraine and headaches, sciatica, fibromyalgia, chronic injuries, and more.
Chiropractic treatment may be a smart alternative to explore if your joints feel restricted and you don't feel as though you're getting adequate mobility and use of your body. Chiropractic care is a process that helps realign bones, relax tense muscles, and frees up joints so they can regain their full range of motion.